About us
Since 2017
Located in the center of Bai Chay tourist area, Ha Long Bay, which has the natural wonders of Ha Long Bay and Sunworld Halong Park complex, Song Lộc Luxury Hotel with 105 rooms of international standard 4 stars will bring convenient and comfortable for your work or holiday in the coastal city of Ha Long.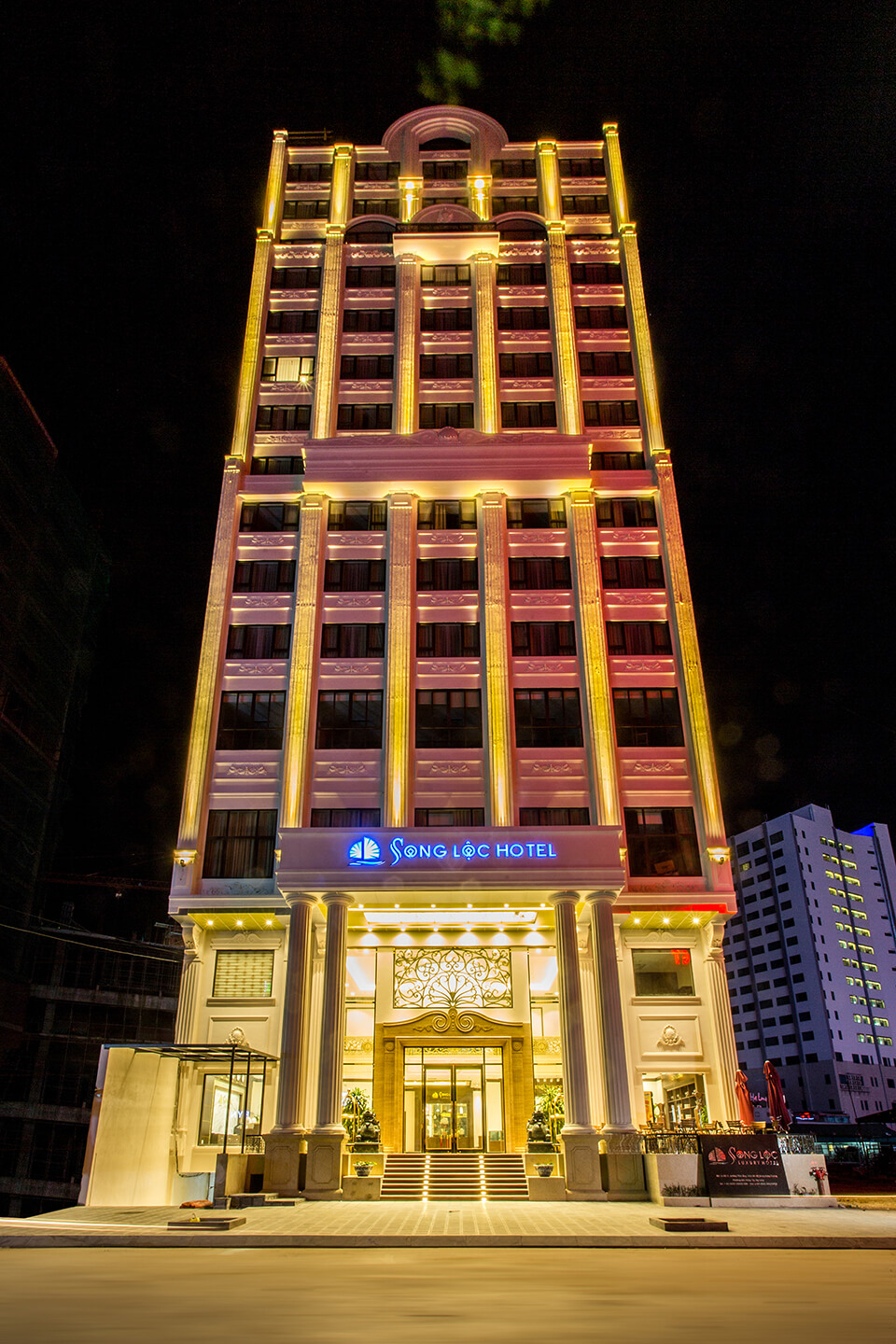 Our Standards
With professional and friendly staffs, ready to answer all customer questions, we will help your vacation become more interesting & warmy. All that feels is a hearty welcome in a paradise of peace and elegance.
Song Loc Luxury Hotel's bar, is the ideal place to relax and you can try to enjoy a famous beer of Ha Long.
Not only is the elegant breakfast room ready to serve you during the period from 06h30 to 09h00 every day, Viet Xua restaurant is located on the 3rd floor of our hotel, with famous specialties in Ha Long Bay area, also always welcome you to enjoy.
The indoor pool always open to welcome customers at all times of the day, promising to be the perfect place for you to relax after a long day exploring the beauty of Halong.
In all Deluxe rooms located from floors 5 to 20 of Song Loc Hotel, guests can enjoy beautiful views over the city and Halong Bay. High-class facilities including a unique air-conditioning system with 4 hoses will ensure guests a comfortable and relaxing time at the hotel.